Buy TRIMDEK COLORBOND® Roof Sheets


Please note - this product is a .48 BMT thickness sheet.
Also known as Trimclad, Superdek and Monoclad, Trimdek metal roofing sheets are used on roofs with a minimum of 2 degrees of fall or greater. It is screw-down metal deck roofing iron, which makes it very easy to install. These roofing sheets are a cost-effective alternative to Klip-Lok roofing sheets. It sits well in both domestic and commercial applications.

Cover width of sheet - 762mm (same cover as corrugated iron) The neatest way to cut the roofing sheets is with tin snips.
Your home is likely to be your biggest financial investment and your largest asset. Having a BlueScope warranty covering the important steel building products in and around your home is an investment in peace of mind.

COLORBOND® steel is developed for, and therefore more resilient to, the severe sunlight and temperatures typical of Australian environments. BlueScope scientists have tested COLORBOND® steel in some of Australia's harshest climates.

Rest assured that COLORBOND® steel is guaranteed to meet relevant Australian standards. Make sure you look for the brand, as not all painted steel is genuine COLORBOND® steel.
Recommended Fastening Method
When fixing into timber battens, we recommend a 12 gauge x 65mm Type 17 Hex Head screw. If fixing into steel purlins, please use a 12 gauge x 55mm Steel Fix Hex Head screw. When using the sheets as wall cladding, a 12 gauge x 25mm Type 17 Hex Head should be used for timber battens and for steel purlins, a 10 gauge x 16mm Steel Fix Hex Head screw is best.
Trimdek, in particular, pertains to square-fluted steel cladding that is available in long lengths. This means that one sheet can be used from ridge to gutter without having any end laps. Trimdek is remarkably strong (it can easily recover from deformation), it has excellent spanning capacity, it is lightweight, and it is properly rigid. And of course, it is available in a wide variety of colours that Colorbond roofing steel is well known for — earthy colours that reflect Australia's distinct landscapes.


Keep in mind that your house needs as much care and attention as its other features do. By choosing the best materials, like Trimdek roofing, your home can truly show your neighbourhood what a stunning mix of beauty and function truly looks like.


10 Best Colorbond House Designs
Now, let's dive into the top 10 Colorbond house designs that showcase the versatility and beauty of Colorbond roof cladding:
1. Modern Minimalism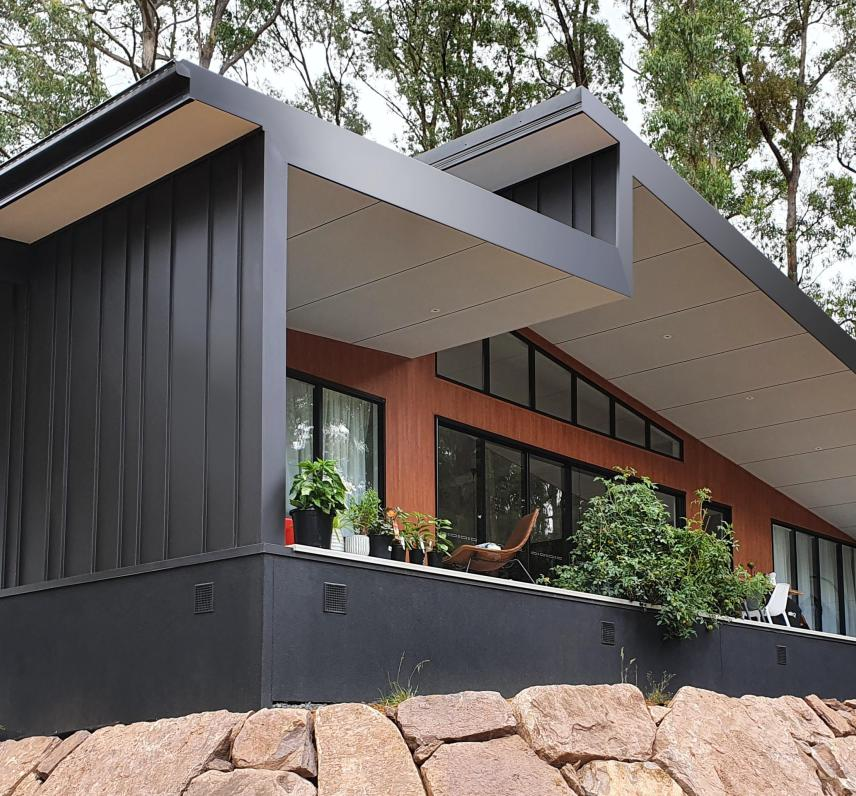 Achieve a sleek and contemporary look with clean lines and minimalist design. Colorbond cladding in neutral tones and finishes, such as Monument or Surfmist, adds sophistication and elegance to your modern home.
2. Coastal Retreat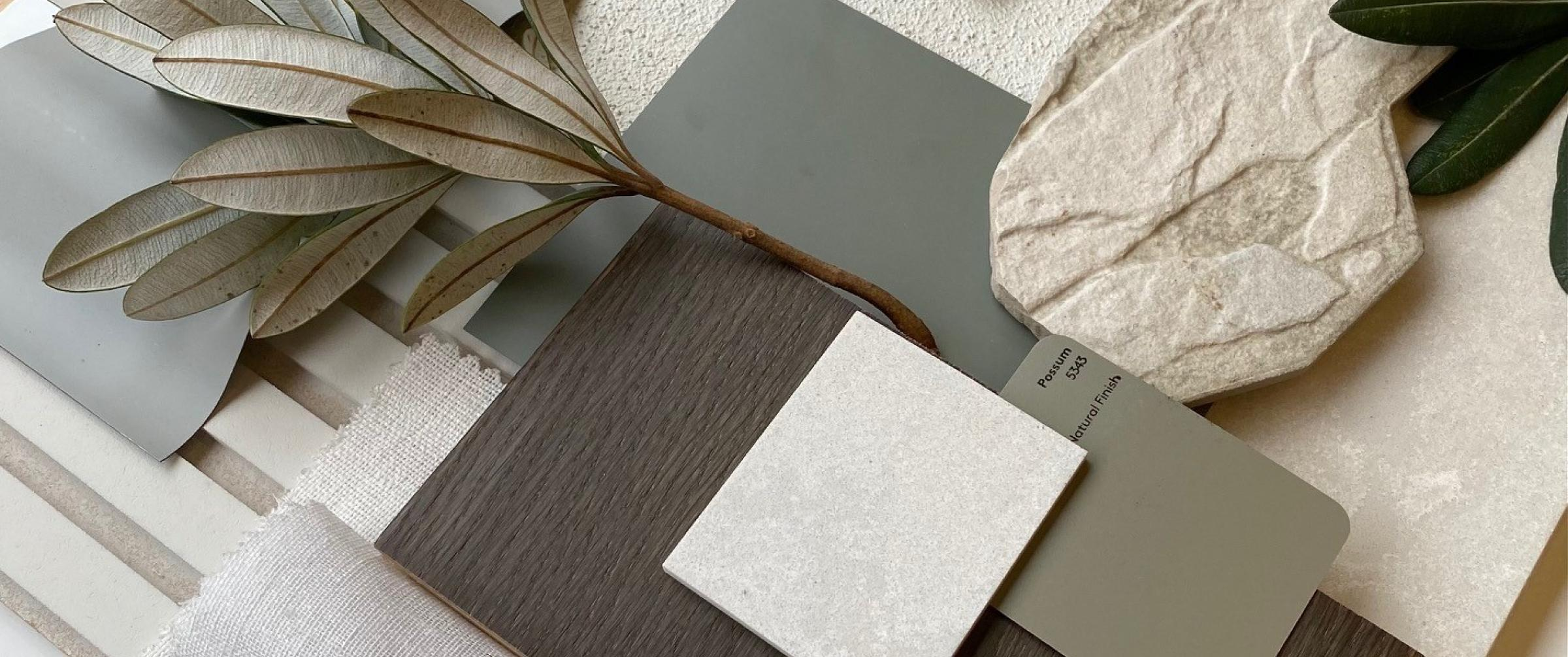 Embrace the all-weather and coastal vibes with Colorbond cladding in soft blues or sandy tones. This design choice complements beachfront or coastal homes, creating a relaxed and inviting atmosphere.
3. Heritage Charm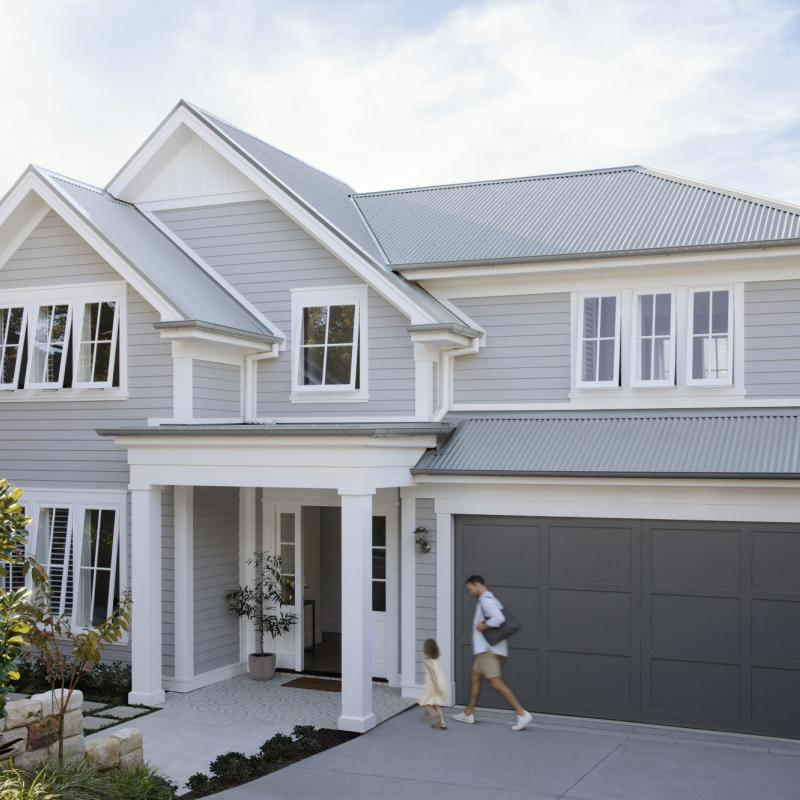 For those who appreciate traditional aesthetics, Colorbond cladding in heritage colours like Classic Cream or Manor Red can add character and charm to your home. Combine it with decorative architectural features for an authentic heritage look.
4. Contemporary Elegance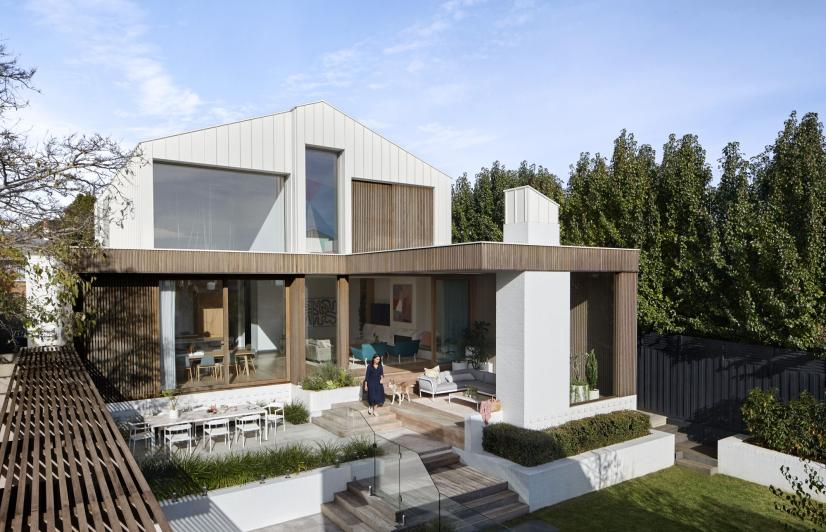 Create a statement with bold and striking Colorbond cladding in dark or vibrant colours. This design choice exudes modern elegance and adds a subtle touch of colour and drama to your home's exterior.
5. Rustic Warmth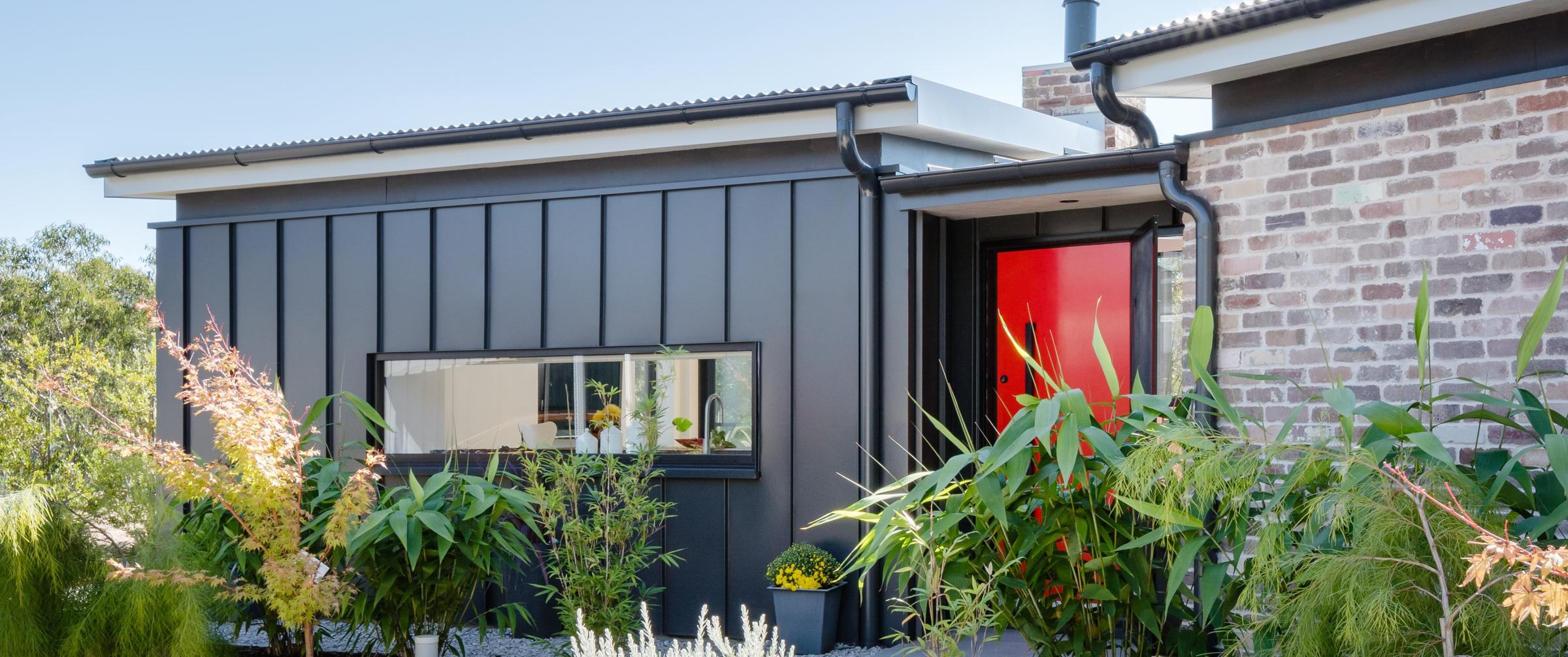 Achieve a cozy and inviting ambience with Colorbond cladding in warm earthy tones like Terrain or Dune. This design choice works well for country-style or farmhouse-inspired homes.
6. Urban Industrial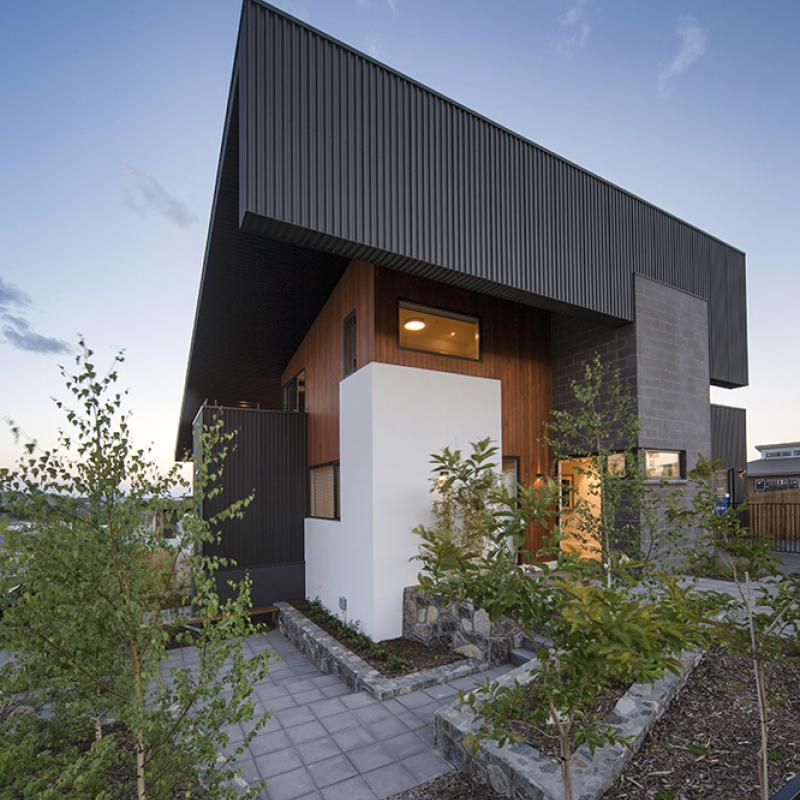 Incorporate an industrial aesthetic into your home with Colorbond cladding in bold shades like Ironstone or Basalt. This design choice complements contemporary urban homes and creates a striking and durable visual impact.
7. Timeless Elegance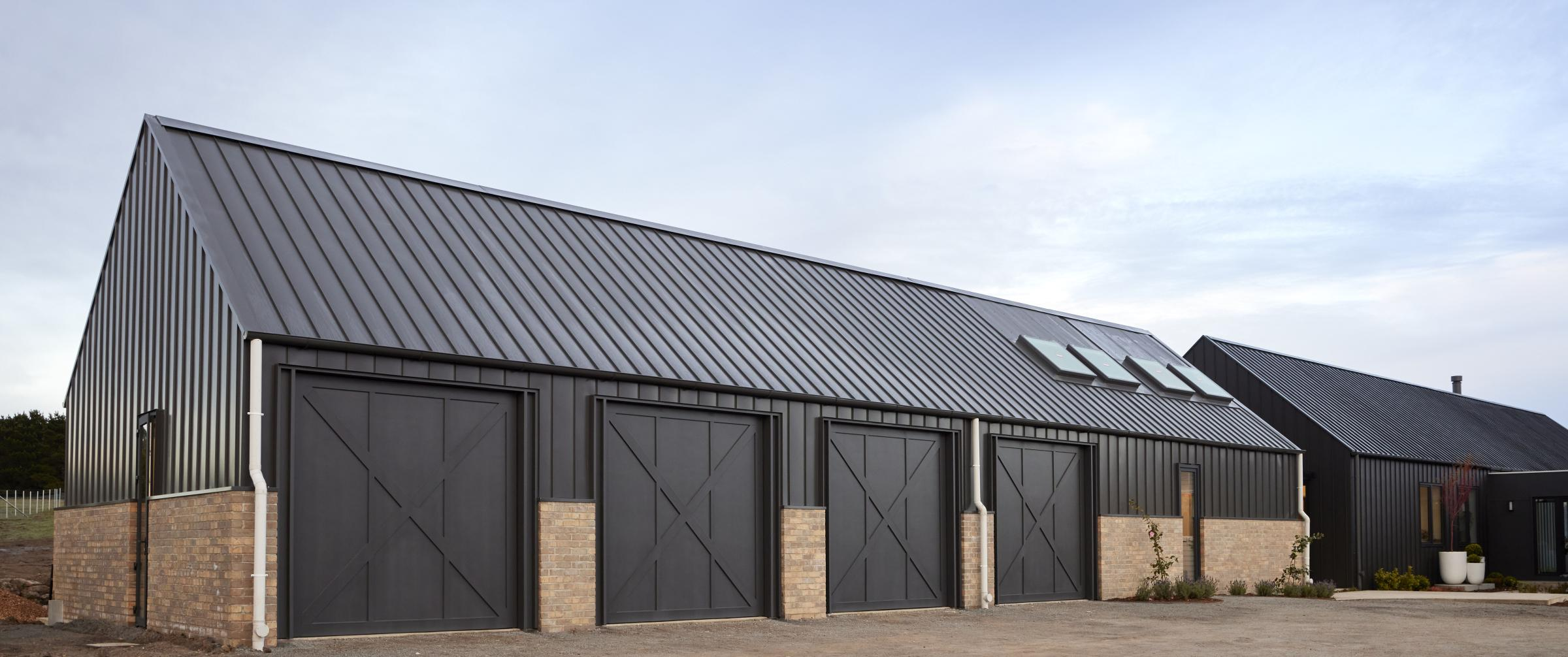 Opt for classic Colorbond cladding colours like Paperbark or Woodland Grey to achieve a timeless and sophisticated look. This design and colour choice suits various architectural styles and ensures long-lasting appeal.
8. Nature-inspired Retreat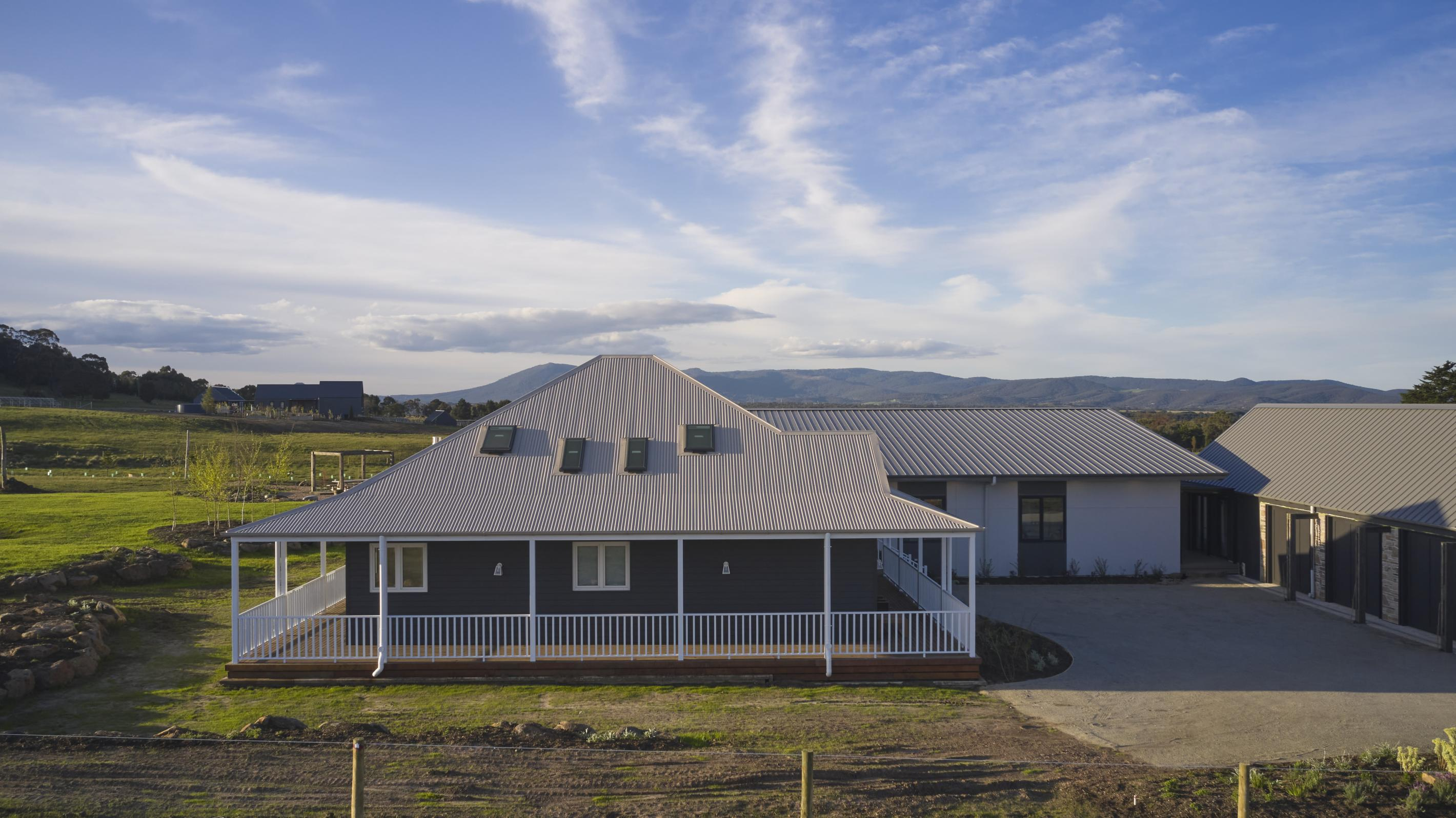 Blend your home with its natural surroundings by choosing Colorbond cladding in earthy greens or browns. This design choice creates a harmonious connection to nature and brings a sense of tranquility to your home.
9. Contemporary Coastal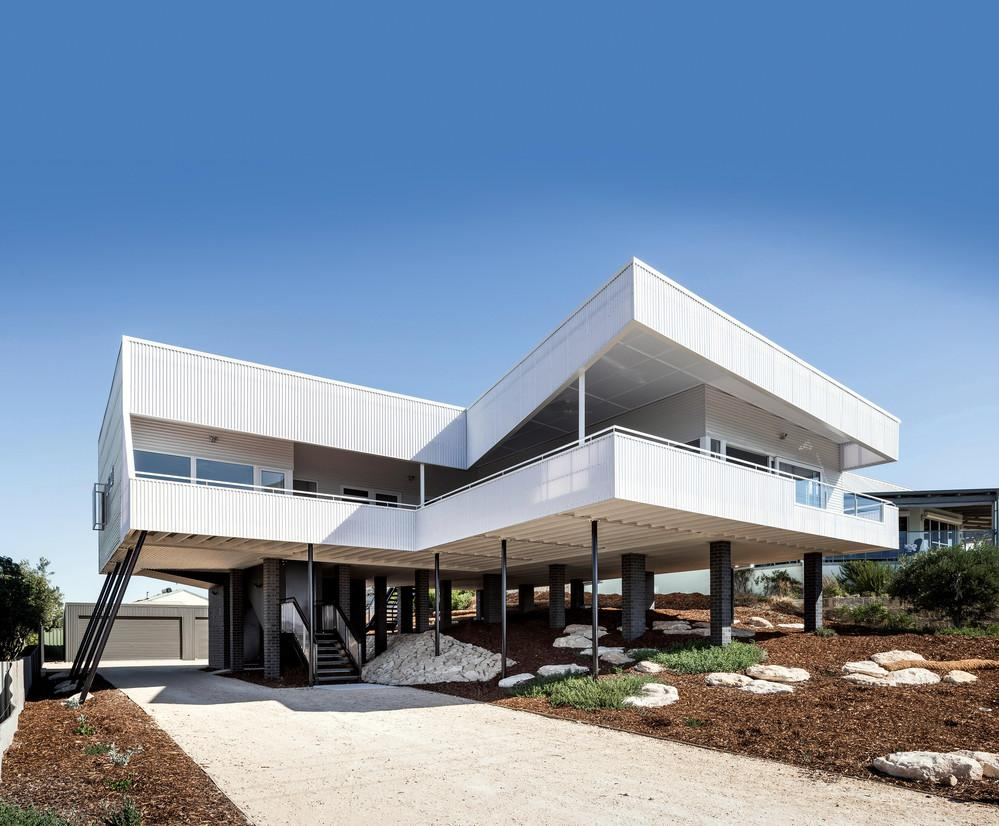 Combine coastal elements with contemporary design by using Colorbond cladding in cool coastal tones. This design choice captures the essence of a coastal lifestyle while maintaining a modern aesthetic.
10. Vibrant Statement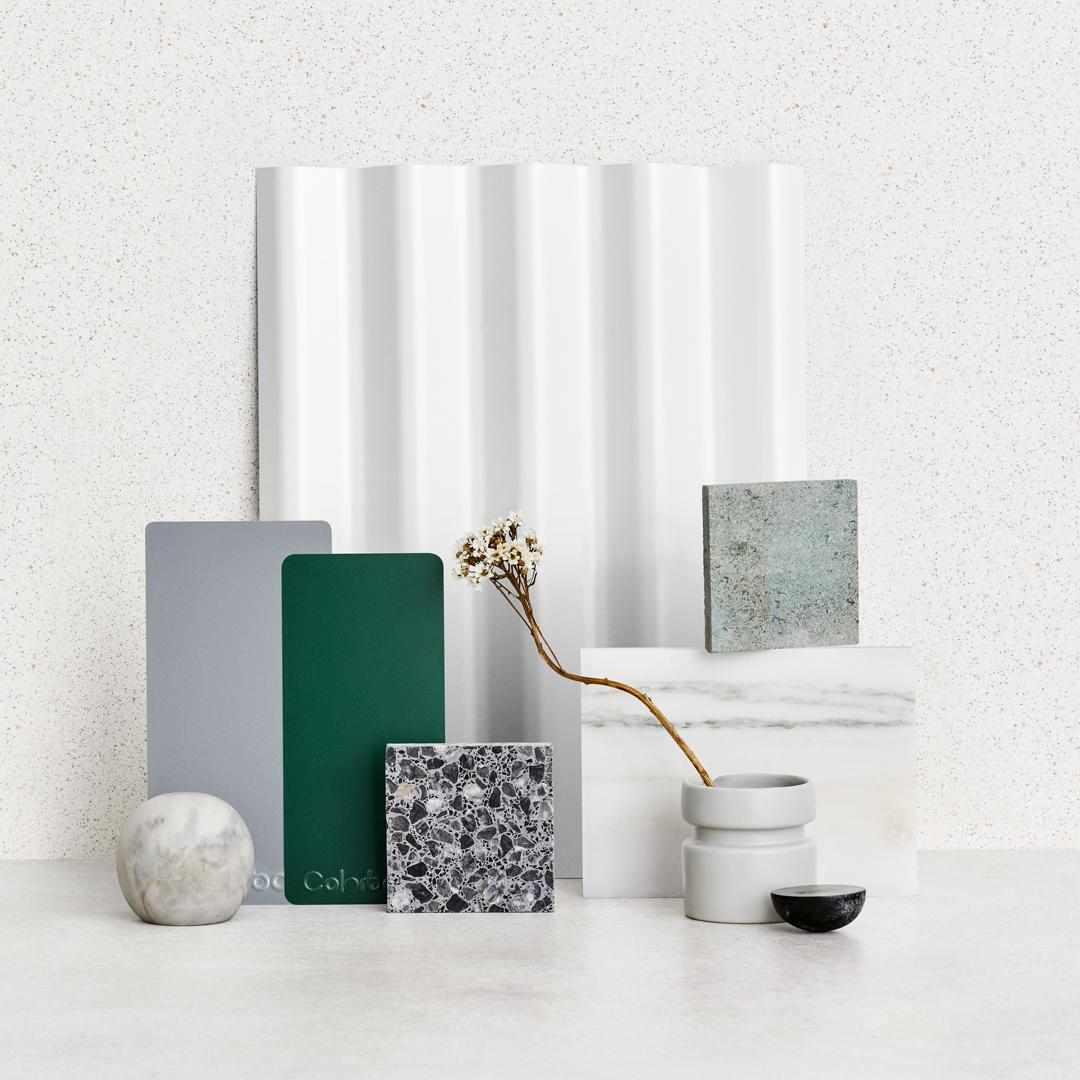 Make a bold statement with Colorbond cladding in vibrant and unconventional colours. This design lets you showcase your personality and create a standout exterior that catches your attention.
These ten Colorbond house designs are just a glimpse of the endless possibilities that Colorbond cladding offers. With its durability, versatility, cost, and aesthetic appeal, Colorbond cladding is the perfect choice designed to enhance the look and value of your home.
In conclusion, Colorbond cladding provides a wide range of design options to complement and elevate the exterior of your home. From modern minimalism to rustic warmth, a Colorbond house design suits every taste and architectural style. The durability, versatility, and aesthetic appeal of Colorbond cladding make it a popular choice among homeowners and builders alike.
Unlock the potential of Colorbond cladding and transform your home into a stunning masterpiece. Embrace the beauty of Colorbond and create a facade that stands out from the rest. Contact us today to explore the endless possibilities and benefits of Colorbond cladding and embark on your journey towards a beautifully designed home.